How it Started. How it's Going.
In 2003, CareerSafe was founded under the core belief that no job is worth a young worker's life. Our Founder and CEO, Dr. Larry Teverbaugh, set out to address the safety training gap for young workers with the ultimate goal of making jobs safer for workers. Since then, we have expanded our focus to include the whole worker. From safety and health training to employability skills and security awareness, CareerSafe is focused on providing the foundational skills workers need to launch successful careers. 
We've trained over 2.5 million workers,
and we're committed to expanding our outreach to ensure every worker has the basic knowledge and skills necessary to be safe, healthy, and secure in the workplace.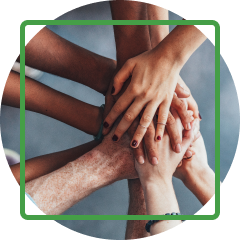 CareerSafe Gives Back
The work we're doing at CareerSafe is greater than providing training courses. With over $1.5 million donated, CareerSafe makes corporate responsibility and community engagement a priority. From awarding scholarships to supporting career and technical education initiatives, CareerSafe is always working to invest in the success and safety of young workers.

Our initiatives don't stop at students, either! We understand the importance of great educators and provide recognition and a financial reward each year to the CareerSafe National Safety Educator of the Year. It's our way of encouraging the amazing efforts of safety educators and the work they are doing in their communities.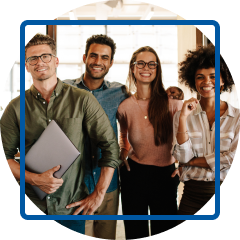 Careers
Our parent company, K2United, is a Certified Great Place to Work®. This means our employees enjoy top-notch benefits, first-class coworkers, and a company culture that invites collaboration and creativity. If you're passionate about a career that makes an impact, see what we have to offer!
Explore Careers